Paper media such as brochures, leaflets, and flyers were the most used communication tools by professionals and companies in the past. However, with the evolution of technology and digitalization policy, they have been gradually abandoned. This is not the case with business cards, which remain an indispensable communication medium in the professional world, especially if you work as a freelancer. It contains the necessary information about your company. Unlike advertisements, the design of a business card does not require a large budget. Moreover, it can be customized as much as you want, by integrating your logo, etc.
How to Create a Business Card That Reflects Your Company's Image?
The business card is one of the most effective communication tools for prospecting or making your company known. Most often, the managers and salespeople have them and give them to people they meet or who wish to have information on the company. They can also be handed out at a trade show or conference. You can also display them on your store, restaurant, or office counter. However, to achieve the desired result, it must contain relevant and helpful information for the customers and make them want to keep it.
What Information Should Be Included?
If your company has a logo, it must appear on your business card while being visible and readable. In addition to the logo, your company's contact information should also be included. Put the name, address (postal and email), and phone number in a hierarchical manner. This is not a sales tool or an advertising medium, unlike flyers and leaflets. The card should provide customers with information about your company if they wish to contact you or visit your premises. Also, choose an appropriate font size for pleasant reading.
What Format Should I Choose?
Although you may be tempted to choose a more original format to distinguish yourself better, it is better to opt for the classic formats (8.5 x 45.4 cm). However, you are free to choose the design and colors. Choose the codes of your company or those of your logo. Since it is also a visual support and showcase for your company, make sure that the card reflects your activity. If you are a landscaper or florist, the color green should be part of the existing one. You can also add a tree, flowers, or an image reflecting nature. In any case, avoid using more than three colors to avoid visual overload. Go for originality, but keep it simple.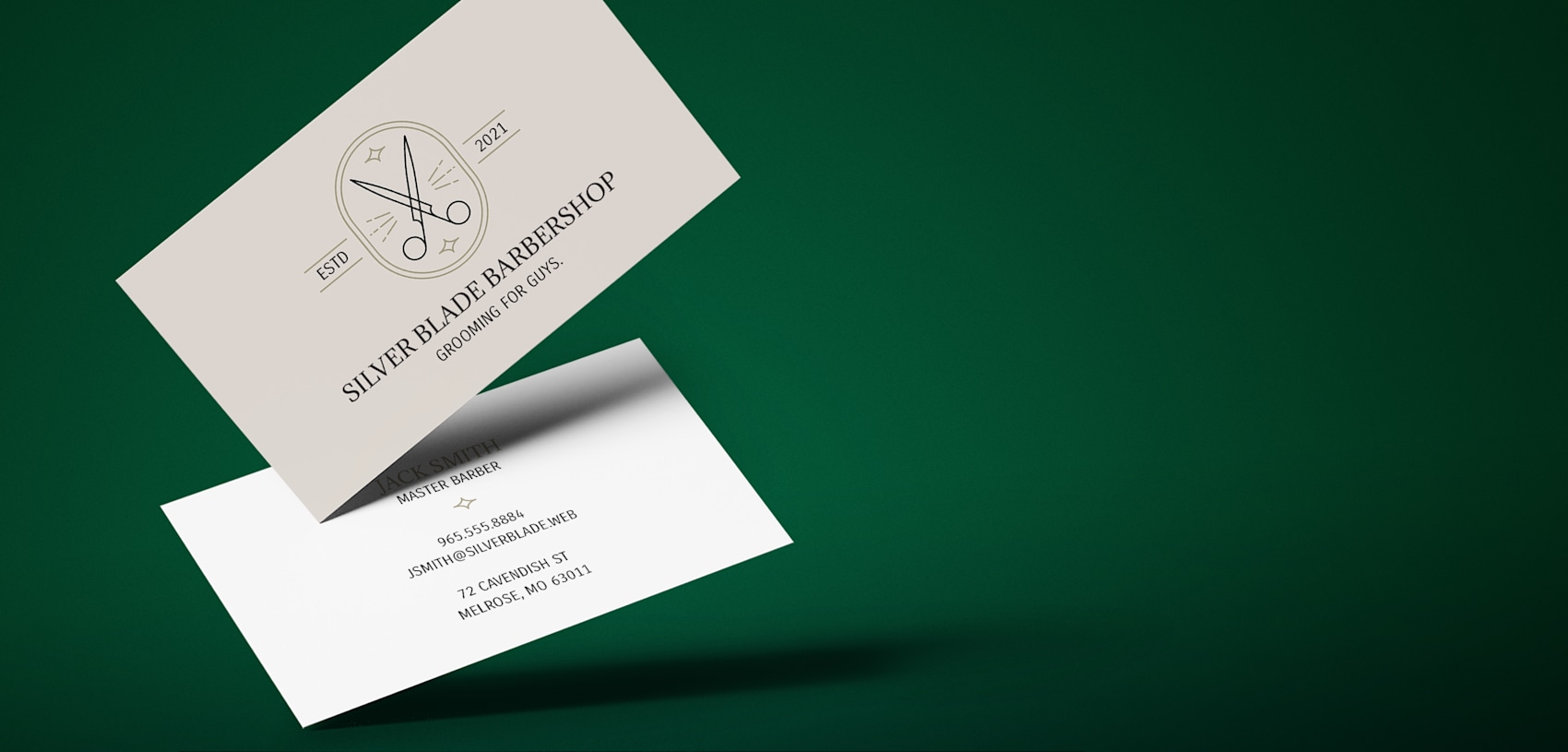 Which Paper to Choose?
The choice of paper used for the card's design is also an important criterion and can say a lot about your company's image. The best paper is card stock. However, you can choose from different weights. The higher the weight, the better the quality of the paper. Larger companies most often use 400g card stock. This type of paper is of excellent quality and is more resistant. It is also possible to print on both sides of the paper. In addition, good quality cardstock is also available in matte or glossy texture.