Being a professional means constantly seeking out opportunities to grow in the industry and advance your career. Unfortunately, because of the demands of a modern job, the time that employees have to explore the available options is limited.
Professional development doesn't happen overnight and typically takes a lot of time to get done right. With a busy schedule that demands all their attention, a professional needs to create opportunities for development in between the demands of their position.
Here are how busy employees can find the time necessary to seek out and benefit from available professional development opportunities — even with a packed schedule.
Set a Clear Goal and Time to Achieve It
The biggest thing to focus on is making a goal and set aside time to achieve it. If it's a professional certification you are after, then set aside at least 30 minutes a day to study. If it's learning a desired skill, doing "microtraining" sessions is a quick way to ensure you learn something new and stay on course to achieve your goal.
Automate Where You Can
Ready for the next step? Automate where you can. Subscribe to professional organization newsletters so that the latest information comes directly to you. Schedule one half-day a month (or whatever you can afford) to focus on professional development and plan each session. Aim for at least one conference annually. Start where you can and build up from there.
Embrace Self-Paced E-Learning
Self-paced e-learning is a valuable resource for employees who wish to expand their knowledge base, particularly if they can take some or all of the training during work hours. An open dialogue with the employee's manager will help determine specific areas that may benefit the company and the employee.
Be Very Candid About Your Skill Gaps
Be very mindful of your career goals and trajectory. Then be very candid with yourself on what skill/knowledge gap you need to fill to propel you toward those goals. Knowing where you want to go and what you need to get there will help you seek out opportunities to accomplish that. This will help you maximize the use of your time as you evaluate opportunities that come to you.
Leverage Microlearning Sessions
Microlearning is a great strategy! Lifetime learning does not mean you have to be in college for life. There are short online courses, seminars and webinars that last 15-60 minutes to help you develop and keep your skills up to date. Many educational tools are available specifically for mobile apps and can be completed week to week during a lunch break.
Stay Connected With Experienced Leaders
Stay connected with leaders who have relevant experiences and seek out others who have unfamiliar experiences. Next, use the Socratic method of learning, in which individuals have a cooperative argumentative dialogue where they ask and answer questions that encourage critical thinking and draw out ideas and underlying presuppositions.
Ask to Sit In on Executive Meetings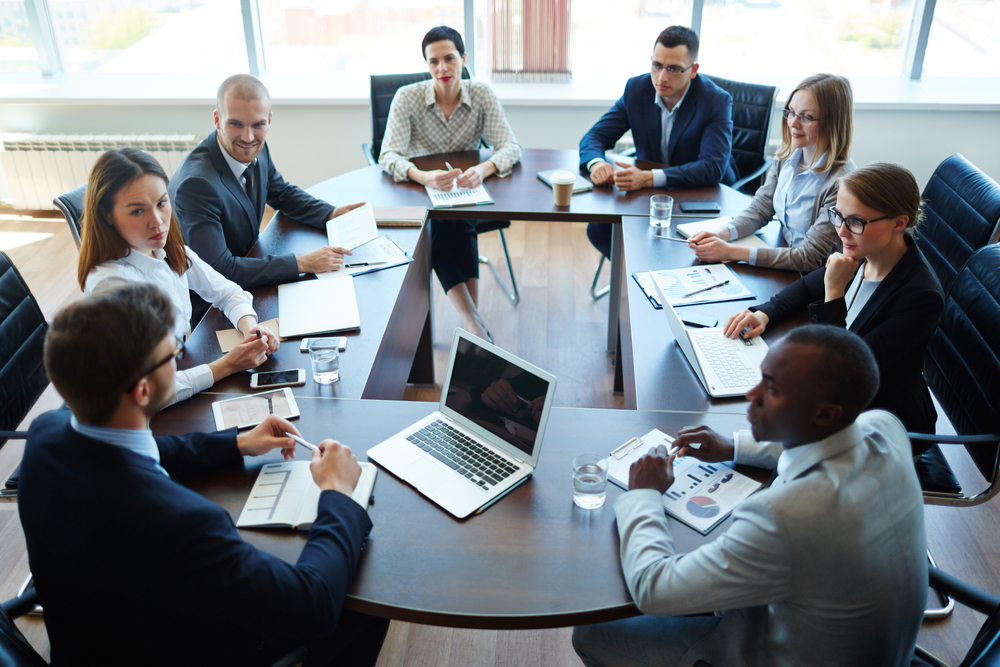 Ask to sit in on already scheduled executive meetings. Being a "fly in the room" provides an opportunity to listen and ingest information you would not usually have access to and how the information is communicated, why it's communicated, how different executives think about various topics, etc. Observation of leaders is one of the best ways to develop and grow.
Leverage Virtual Resources
Coursera, Khan Academy and LinkedIn Learning are all extremely convenient ways to develop yourself. Everything is virtual, so take advantage of this convenience. Also, schedule time for development. What gets scheduled gets done. Saying you do not have time is just an excuse, so you have to move yourself to a no-excuses mindset. If it's important to you, you will make time for it.
Tap Into Podcasts, Conferences & Webinars
Since COVID has most of us working from home, there's an abundance of free and low-cost conferences, seminars and webinars on various platforms. Register and then review on your own time if it doesn't fit into that day's schedule. You can also tap into audiobooks and podcasts to keep yourself current in your development.
Register for Events With Recorded Playback
Many events are now virtual, with recorded playback available later. Register for an event and attend as much as you can live and then set time on your calendar within the next two weeks to keep the information relevant and watch/listen to the rest. This allows you to have information in smaller, easier-to-digest pieces and there is no need to block out hours at a time.
Let us know in the comments how you keep seek out professional development opportunities while being busy.