There are several ways to motivate your employees, among which is workplace design. Here are 6 tips to follow to make your project a success.
Expose the Office to Natural Light
When designing a work office, always choose a location near a source of natural light: bay window, window or skylight. This has positive effects on the mind and body. To avoid placing the screen against the light, it is best to position yourself perpendicular to the natural light source.
If necessary, don't hesitate to install a desk lamp with light therapy effect to boost your energy during the day.
Optimize the Available Storage Space
Clutter is a source of distraction and stress. That's why it's advisable to tidy up your workspace or office. Don't hesitate to use cardboard boxes, lockers, pedestals on wheels, filing cabinets, or bookcases to store your files. It is also an efficient solution to save time when looking for a particular document.
Favor Ergonomic Equipment
The design of the office also depends on the choice of furniture and equipment. Choose ergonomic equipment to avoid pain in the trapezius, wrists, or back. For example, for office chairs or armchairs, choose models with a footrest, armrests, and a desk with adjustable height. You can also install a sit-stand desk to limit the risk of back pain.
Install Green Plants
To promote the well-being of your workers, don't hesitate to add some plants to their offices. Choose philodendrons, ficus, palm trees, or bonsai trees. These plants promote productivity. In addition, they eliminate the chemical and toxic compounds created by photocopiers and printers.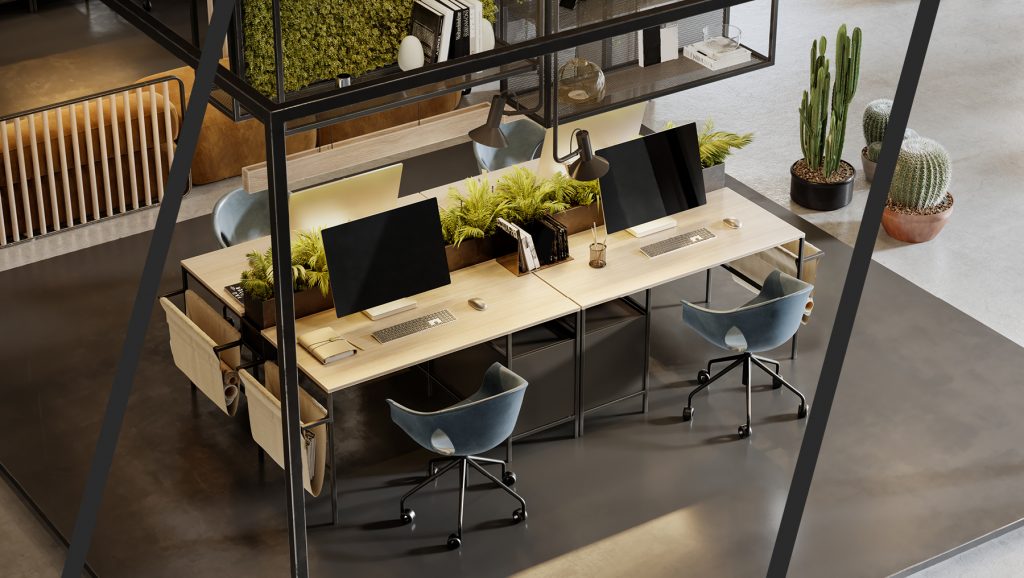 Personalize the Office
Since the office is considered a second living space, personalize it. For example, employees can put pictures of family members, colored notes, or decorative items on the desk.
To promote concentration and productivity, always remember to tidy up the office before you leave. That way, when you arrive in the morning, you won't be in a bad mood when you first see the mess.
Dedicate a Space for Staff Relaxation
When setting up a work office, don't forget to set up a staff relaxation area. This will allow your colleagues to share a few words and clear their minds before returning to work. You can install chairs, tables and why not a TV, sofas and a drink machine?
If you usually hire interns or temporary workers, don't take the layout of their workspace lightly. If you don't have time to discuss the details, contact a company specializing in workspace design.