"Good morning, everybody…"
You can usually hear a radio host welcome all listeners at the beginning of each day with a charismatic 'Good morning everybody'. However, did you know how much work there is behind a simple radio program?
At the radio, you can only hear one voice, one charming voice that you always seem to recognize or remember. But what about the radio producer? What is his role in the multimedia landscape?
The Role Of The Producer
The role of the producer is vital to developing and producing good-quality audio for both live and recorded programs. The producer is someone who is responsible for every program that goes out on the air. Normally, a producer should be able to work in both music shows and speech-based programs such as news, talk shows, documentaries or drama productions. The producer may or may not be heard on air but he/she plays an important role in developing several types of radio productions. The basic functions of the radio producer include:
Generating original ideas and expressing them in spoken words
Shaping the content and coordinating all kinds of radio programs from music and talk shows to documentaries and dramas
Managing the whole production process (i.e.researching the subject, writing radio scripts, managing the budget, presenting programs, operating radio studios, recording and editing audio programs and ensuring that programs are up to standard)
Working independently as well in a team and in close collaboration with technical staff, audio presenters, performers, scriptwriters or other contributors with the ability to take initiatives
Looking out for voices and fresh talents and coaching them
Understanding and complying with media law and regulations
Understanding radio markets and responding to listeners' comments or complaints
The Radio Production Planning Process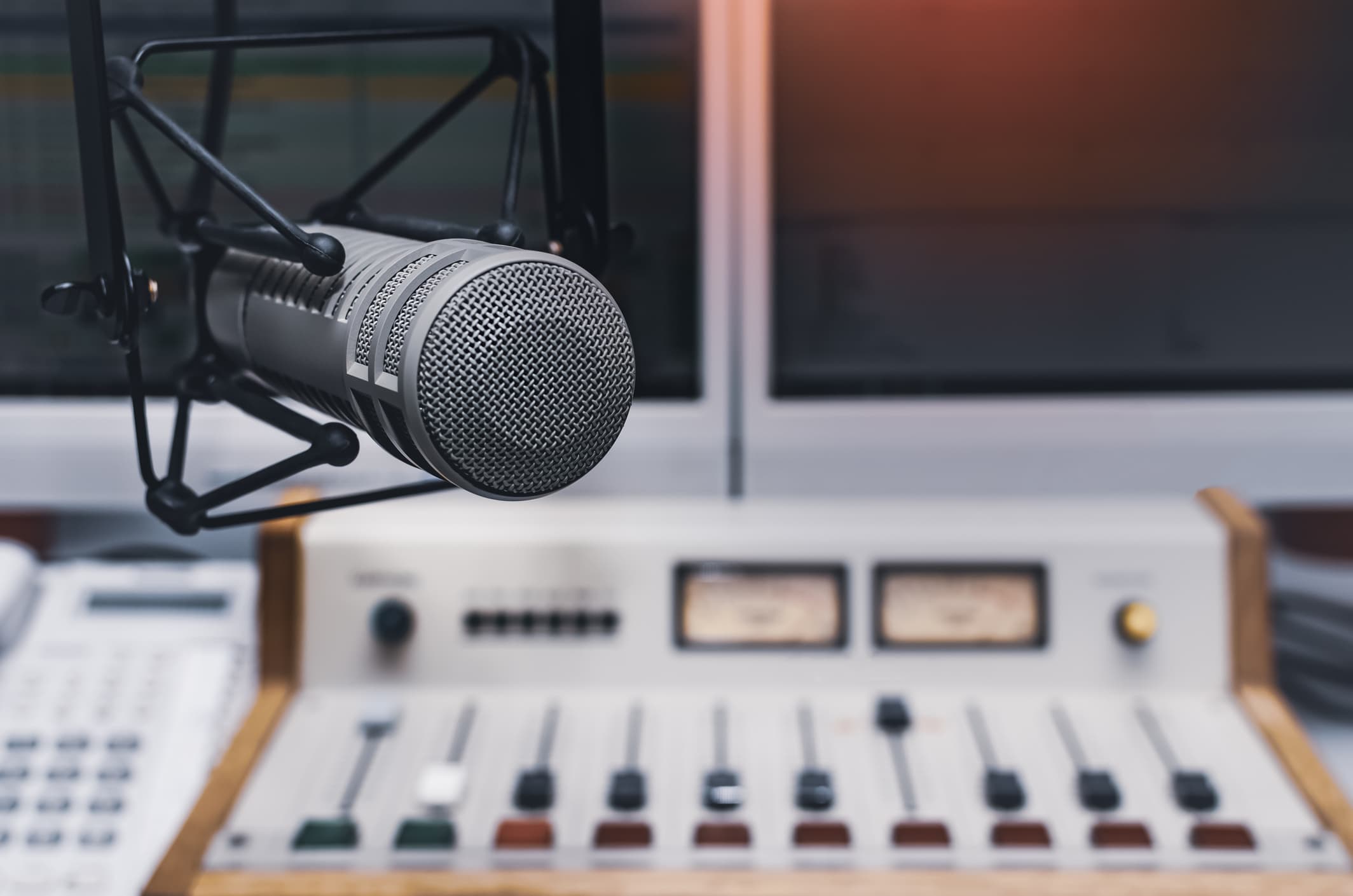 Radio production planning process will depend on the type of production. A simple 10-15- minute radio talk usually involves less work than a complex 20-30-minute radio documentary. Normally, a radio producer takes the responsibility of developing a radio program and the overall charge of achieving the end result.
Aims and Objectives
This classification comprises entertainment programs, information programs, educational programs or social purpose programs. So the question to be asked is whether the program is meant to:
Educate
Inform
 Entertain
  Sensitize/ Influence
Audience Identification
All radio programs are planned with an audience in mind. The more you know about an audience the better you are able to serve it. Who are you talking to? Are they children, women, students, senior citizens or fishermen? The television audience varies throughout the day and night. For example, a medical talk targeted at secondary school children is unlikely to be heard by them if the broadcast takes place at a time when they are at school.
Also, researching the listening patterns is helpful to know what the target audience's preferred programs and times of listening are. For example, if you intend to produce an interview with a popular singer targeted at youth, try to get it played in the evening or on the weekend but not during school or working hours.
Format
The next step is to identify the most suitable way of achieving the objectives. Will the program be in the form of a talk show, discussion, drama or documentary? The characteristics of radio formats are discussed further in this unit.
Research
Before writing the script, it is assumed that some research work has been done on the subject matter. Research is normally carried out by reporters, producers or scriptwriters. Initial research means gathering, organizing and analyzing information of different kinds before you actually produce your program. For example, for a radio discussion on the theme, 'alcoholic drinks among youngsters', you could go to rehabilitation centers or read any survey done on that issue as part of your research work. You also need to find out what specific information the audience is looking for to bring positive changes in attitudes and behavior.
Presentation Script Writing 
Writing for radio is different from writing for print. While drafting the script, be clear of what you want to say and try to capture the natural way you talk. Remember you are writing for the ear and therefore you have to use conversational and everyday language your audience will understand. You are not writing a piece of literature. Keep it simple, direct, conversational and informal.